Mill Creek Nature Park & Bike Rides
Within the mountains of Narrows, this nature park spans 145-acres of beautiful landscape.  There are short trails leading to scenic falls and visitors can enjoy hiking, mountain biking and fishing.  The more challenging hiking and biking trails lead to the Jefferson National Forest.  Mill Creek received a silver award in "Best of the Blue Ridge" in 2013 and was also featured in a national commercial for Barbarsol shave cream.
Please note these are narrow streets in a residential area, so be alert.
Follow Northview Street approximately 3 blocks, turn right onto College Street, then take the next left onto Poplar Street. Continue on Poplar Street for .8 miles to the stop sign and turn right on the gravel road (through the open gate) to the parking area for Mill Creek Nature Park. 
Alternately- follow Northview Street to end and continue on gravel road (through open gate) to parking area.
Local biking and trail expert, Ralph Robertson has kindly supplied us with information on his favorite local ride. This is a long ride on low-traffic and single or double lane roads.
Take Lurich Rd. to Glen Lyn; 6.5 miles along New River
Go straigh across Rt. 460 to Elgood Mt. Road
At 11 miles reach Clemons Rd. on right; stay left on Hatcher Rd.
At 11.7 miles go right on Round Mt/Chestnut Knob Rd.
At15.5 miles bare left up hill on Cashes Hill Rd.
At 18.9 miles turn right on Elgood/Little Island Creek Rd.
At 22 miles begin climb with 4 beautiful switchbacks
At 23.2 miles turn left on Hilltop/Laurel Creek Rd.
At 24.6 miles take left on Elgood Rd
At 29 miles reach Elgood and take left on Lovern Rd.
At 31 miles take right on Hatcher Rd and return to Narrows.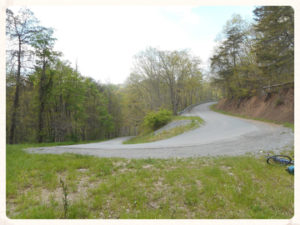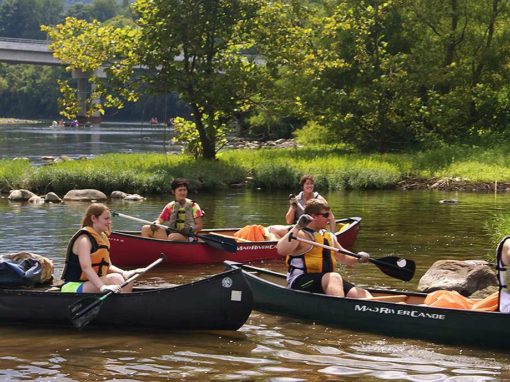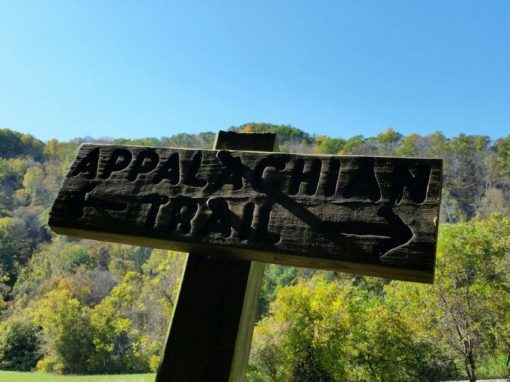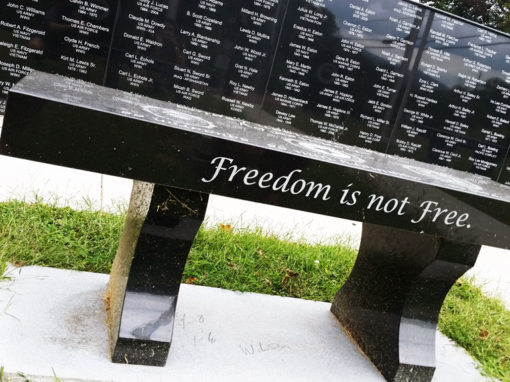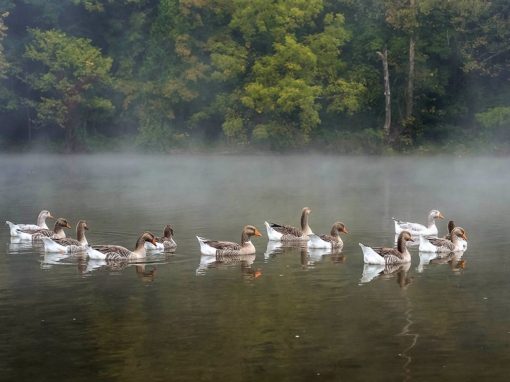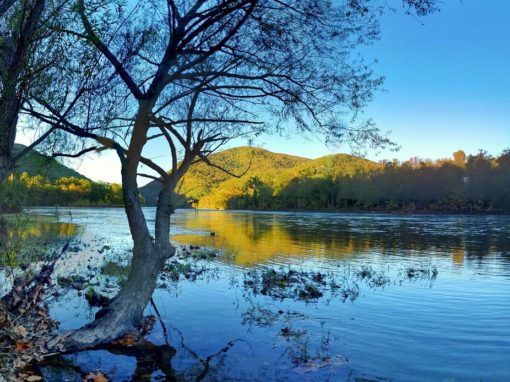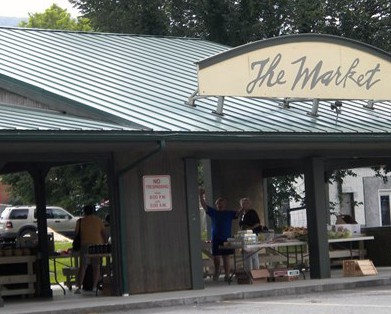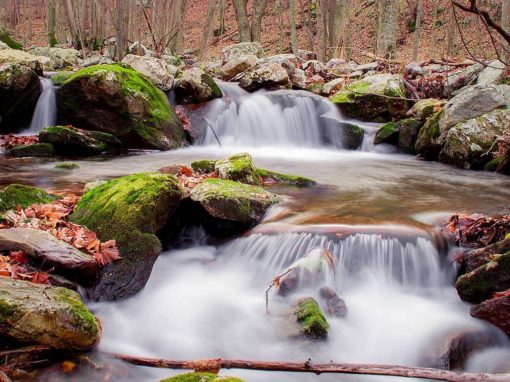 Narrows is located in Giles County, Virginia
Virginia's Mountain Playground ™