COVID-19 Agreement GIRLS Basketball grades 4th – 7th 
If you feel that you cannot abide by the rules and regulations, we ask that you do not sign your child up to participate. It only takes ONE person to get the program shut down!
Regulations
· ONLY ONE parent/guardian is allowed to come into the games with their child that is playing.
· Mask are to be worn by any parent/guardian that is attending the games. The mask must cover your nose and mouth at all times while in the gym!
· All practices are closed! ONLY players and coaches are allowed in and you must wait in your car until your child is done with their practice. They will come out to you, please remain in your car.
· Coaches, ONLY YOU are allowed in the gym with your team, no extra family members or children that are not a part of the team can come in. The same rules will apply during games.
General Guidance:
· Wash your hands often with soap and water for at least 20 seconds.
· If soap and water are not readily available, use a hand sanitizer that contains at least 60% alcohol. Cover all surfaces of your hands and rub them together until they feel dry.
· Avoid touching your eyes, nose and mouth.
· Players are encouraged to bring their own hand sanitizer for personal use.
· Coaches will have adequate supply of hand wipes, gloves, alcohol wipes.
On-Court Guidance:
· No Handshakes/Personal Contact Celebrations:
Ø Players and coaches should take measures to prevent all but the incidental contact necessary to play the game. This should include refraining from handshakes, high fives, fist/elbow bumps, chest bumps and group celebrations. We suggest lining up and giving a thumbs up to the opposing team as a sign of good sportsmanship after a game.
Ø Players, Coaches, Parents, and Guardians should vacate the facility as soon as reasonably possible after the conclusion of their game to minimize unnecessary contact with players, coaches, parents, and guardians from the next game, ideally within 15 minutes.
Ø If back to back games, teams cannot enter the gym until last game participants and spectators have left the area completely!
Ø Do not come early into the games, please come at your scheduled time.
· Drinks and Snacks:
Ø Players, coaches, and referees should bring their own personal drinks. Drinks must be labeled with the player's name.
Ø There will be no shared or team drinks.
Ø Teams will not share any snacks or food. Players should bring individual, pre-packaged food, if needed.
· Bleachers/sideline for teams:
Ø Coaches and players will be assigned spots on the side of the court or on the bleachers so that they are at least six feet apart.
Ø Players are to stay at their assigned spots when on the bench or chair while waiting their turn to play.
Ø Players and coaches must wear facemask while on the sidelines, if they cannot keep their social distancing.
Ø Hand wipes and sanitizers at entrance/exit of each space as well as player's benches / chairs.
· Player Equipment:
Ø No personal player's belongings will be allowed on the sidelines with the team bench. Player's personal belongings should remain in the car or with their parent.
Ø Player's equipment (jersey, headbands, arm sleeves, and etc.) should be cleaned and disinfected after each game by a parent or guardian.
Ø Player's should not share towels, clothing, or other items that they may use to wipe their face and hands.
· Basketballs:
Ø Basketballs should be rotated on a regular basis, with sanitized balls. It will be the home team's job to keep freshly sanitized balls in the rotation.
Ø Basketballs will be sanitized throughout practices and games
Ø Referees should limit their contact with the ball
Ø Basketballs used in warm-up should be isolated from a shared ball container/designated area.
Ø Any out of bounds basketballs landing outside the playing area should be retrieved by participating players, coaches and Referees. No spectators should retrieve the basketball.
· Spitting:
Ø No spitting allowed in the facilities, such as players licking hands to clean shoes off or Adults are not allowed to bring their own dip/spit bottles into the games.
Ø Mask are to be worn by any parent/guardian that is attending the games, the mask must cover your nose and mouth at all times while in the gym!
Game Operations and Referees Guidance:
· Pre-Game meeting:
Ø Social distancing of six feet between individuals must be implemented during all pre-game meetings between referees and coaches.
Ø No players should be part of pre – game meeting.
· Games/Practices:
Ø Practices should be limited to the coaches and players ONLY.
Ø Proper social distancing should be practiced.
Ø Patrons will be required to sit in marked off areas in the bleachers that are properly distance. There will not be any spectators allowed to sit anywhere else around the gym floor or stand up against any walls along the gym floor. Must also practice social distancing.
Ø League administrators should schedule sufficient time in between practices and games to facilitate the complete evacuation of individuals from a previous practice or game from the premises before the next group enters.
Ø Players/Parent/Guardian/ are instructed not to show up to the gym more than 10 minutes before game time and must remain in their cars until it's their time to enter.
Ø Each facility that you play at will have instructions for entry points and exits points on practice and game schedule.
Ø If there is a game or practice prior to your event, parent, and guardian are encouraged to stay in their vehicles or at recommended social distances until the start of their gameplay to prevent overcrowding of spectator spaces and walkways.
Ø Ensure that practices and games follow all local and state directives regarding the number of people allowed to gather in one place.
Ø Wait in cars before practice or game.
Ø Limit the use of carpools. If a player or guardian test positive for the COVID-19, all in the carpool must meet the NRV Health District guidelines and regulations.
Ø Allow time between practices and games for cleaning and disinfecting.
Public Restrooms:
· Access to public restrooms should be limited if possible
· A "one-in-one-out" policy, where only one individual is permitted within the restroom at one time, should be implemented to ensure adequate distancing in the confined restroom space.
· Prior to and after any league activity restrooms should be thoroughly cleaned and disinfected. Restrooms must be disinfected on a regular basis.
· Public water fountains or refillable water stations will not be in use.
Concession Stands:
· No food or concession sales will be allowed at facilities.
Stay Home:
· All players, coaches and parents should stay at home if not feeling well or displaying any of the following symptoms.
Chills Shortness of breath Vomiting
Fever or running a temperature over 100 degrees Sore throat Loss of smell
Coughing Headaches
Runny nose Diarrhea
Players, Coaches and Parents must understand that they are at risk of the COVID-19 virus no matter how
many pre-cautions that we may take to try to keep everyone safe during this pandemic.
Players, Coaches, Parents and Guardians that display any symptoms of COVID-19 will not attend practices
or games until being cleared by a NRV Health District
 ______________________________________________________________________________________________________________________________
The Narrows Parks and Recreation Department is located on Mary Street in Narrows.  This department offers a wide array of organized programs for the community on a year-round basis.  This department is also responsible for overseeing operations at the Narrows Town Park and some of the other outdoor recreation areas in town.
The department is operated by a full-time director, Dakoda Shrader. Dakoda has a support staff consisting of an assistant, Lindsey Caudill, and many part-time employees and volunteers.  The department is also assisted by the Parks and Recreation Commission, which consists of citizens who volunteer their time to provide program oversight and recommendations.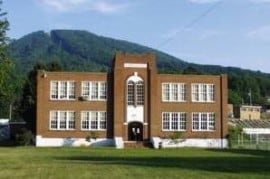 The recreation program consists primarily of leagues and teams that stress the fundamentals of each sport or activity while also stressing sportsmanship and team play.  Activities are primarily held at the "Annex" (formally the old Narrows High School), which has been converted into a community center and comprehensive recreation center.  The facility offers an auditorium, full court gymnasium, and numerous activity rooms.
Outdoor recreational facilities include the use of one ball field and the Narrows High School football field (Ragsdale Field) through an agreement with the Giles County School Board, a practice ball field, and the Narrows Town Park.  Ragsdale Field offers a lighted field ideal for use in soccer, football, and other sporting events.
For more information about the Parks and Recreation Department, please contact the Narrows Recreation Director by calling 540-726-2961 or via email at dshrader@townofnarrows.org.
The Community Center Office Hours are 9:00AM to 11:00AM Monday-Friday.
Contact:
Dakoda Shrader
Parks & Recreation Director
540-726-2961 or 540-599-1135 | dshrader@townofnarrows.org
Lindsey Caudill
Assistant Director | Events Coordinator
540-726-2961 or 304-994-0771 | lcaudill@townofnarrows.org
Mailing Address:                                                         Physical Address:
P.O. Box 440 Narrows, VA  24124                          110 Mary Street Narrows, VA 24124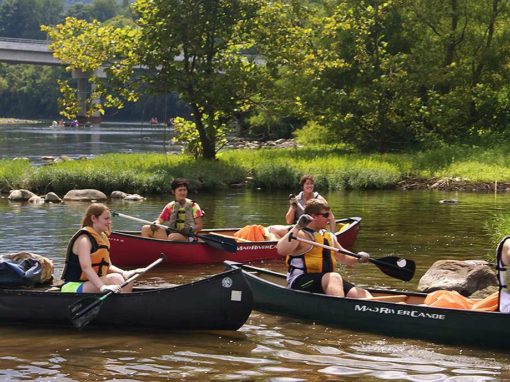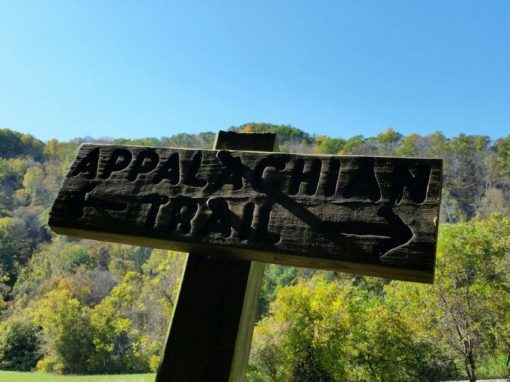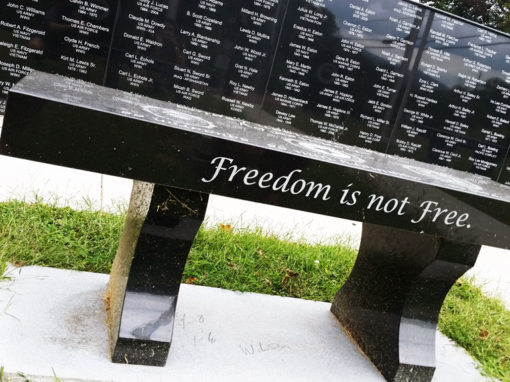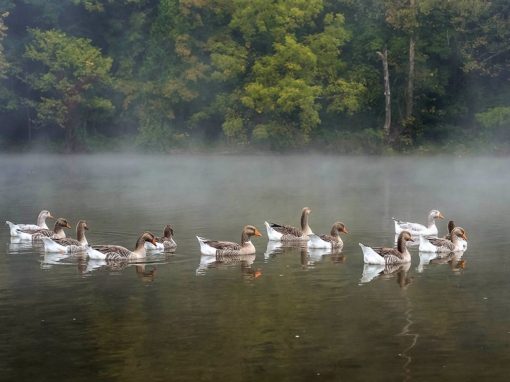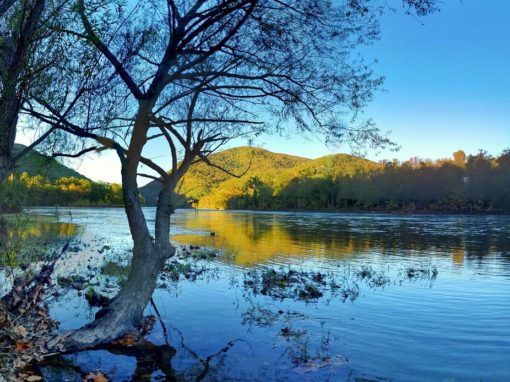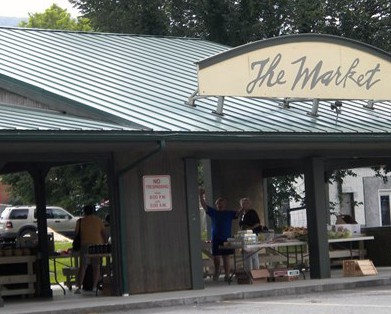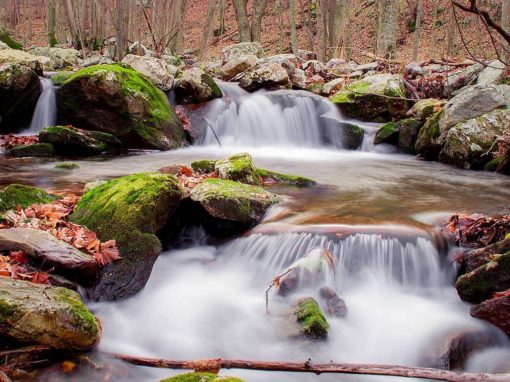 Narrows is located in Giles County, Virginia
Virginia's Mountain Playground ™