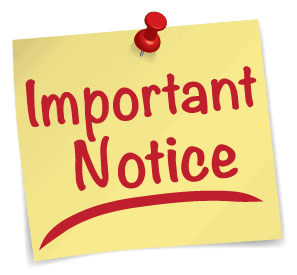 Effective December 29, 2020 To increase social distancing and limit the spread of the COVID-19 Virus, the Narrows Town Office, Iris Brammer Public Library, and Narrows Community Center will be closed to the public until further notice.
*Town Staff are still working and available to serve the public* Hours of Operation are from 9 a.m. to 5 p.m.
Helpful Tips to assist you with services: Contact a Town Staff Member: (540) 726-2423Online payments for Utility Bills, Real Estate Taxes, and Personal Property Taxes: www.townofnarrows.org Drop Box located beside of the Police Office door By mail: P.O. Box 440, Narrows, VA 24124Please call the office to request an appointment concerning town business that is normally done in person if you are unable to handle the matter over the phone or by email. In the event you have no other means of payment besides cash, please take an envelope and make sure to include the exact amount you would like to post to your account. Place the envelope in the Drop Box. Staff will be checking the drop box during business hours only. If you would like a receipt, please let us know and we will mail it to you.
Feel free to reach out to us with any additional questions or concerns.